COMPANY
Juan Campos, S.A. is a Spanish company that was founded in 1.964. It is pioneering in exportation and design.
Our production structure gives us versatility and agility, increasing productivity, and bringing forward the delivery time.
The creative team of Juan Campos, S.A. is at the forefront of trends and fashion, offering new collections throughout the year.
We provide direct and personal attention based on trust and good rapport, backed up by dynamism and efficiency required at any given moment.
We manufacture a wide range of furnishing and decoration fabrics, such as:
- Printed and Dyed Fabrics, including Loneta, Half Panama, Satin and Culla
- Digital Printing, 100% Cotton and mixture
- Jacquard Fabrics, Upholstery, Chenille, Pique, Taffeta, B&W, Gobelin and Quilted
- Curtains and Organza, Embroidery, Fancy, Rustic, Plain, Jacquard and Devoree
- Acrilic Coated, Stain and Water Resistant
- Outdoor Teflon
- Blackout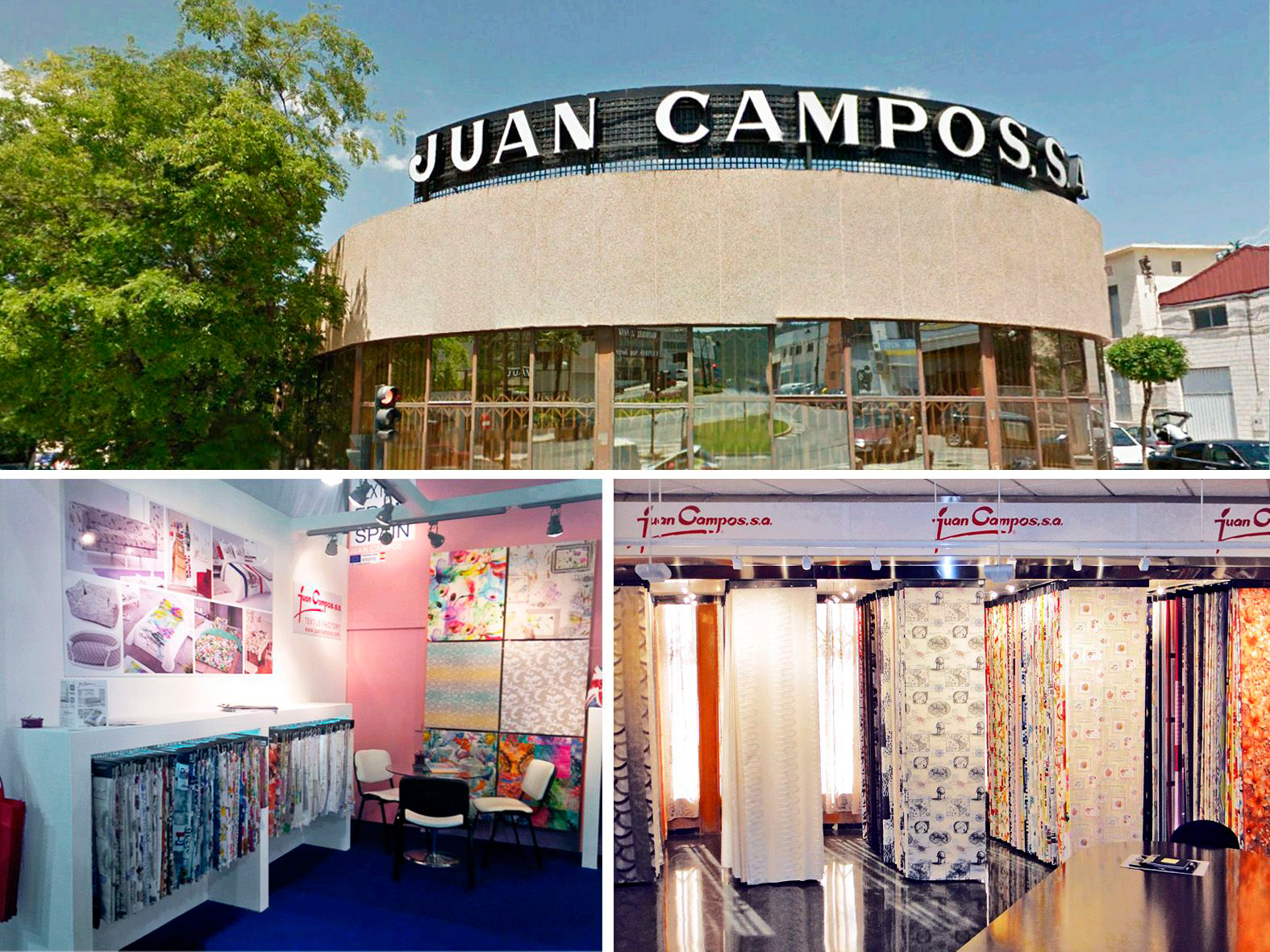 ---